Editor's note: Reshoring to the United States from China continues. 
A U.S. cabinet maker will move its production to Lancaster County from China and establish its headquarters in a former Duracell building in that county.
[Ken Elkins | August 15, 2019 | Biz Journals]
Adornus Cabinetry, which makes stylish frameless cabinets and other products for the home, will spend $10 million on the project and hire 210 employees over the next year.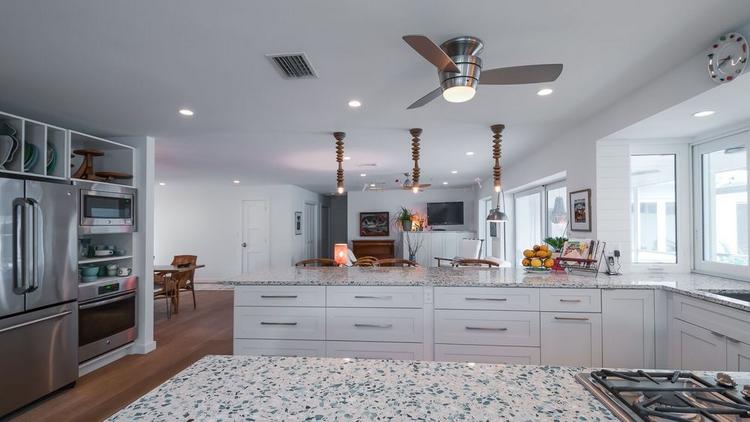 Jamie Gilbert, executive director of Lancaster County's economic development department, says Adornus is anxious to get in production. Adornus has already bought a home in the Lancaster area for executives to use as they move operations to Lancaster.
On its hiring website, Adornus is looking for personnel ranging from plant manager and HR executive to production workers and machine operators. Production is expected to begin in November.
"South Carolina provided the perfect location and business environment for our high-quality cabinetry operations," says Jorge Mejias, CEO of Adornus.
State and local governments are offering Adornus a variety of incentives, including help with training prospective employees. The total value of those incentives wasn't immediately disclosed.
Duracell surprised the Lancaster community in 2016 by announcing that it would cease production in its 350,000-square-foot facility on S.C. Highway 9 in Lancaster and lay off 430 workers. The decision ended 35 years of making AA batteries at the plant and followed Warren Buffett's purchase of its parent company, Connecticut-based Procter & Gamble.
That plant is located at 1551 S.C. 9 Bypass, about 45 miles south of Charlotte.
Gilbert says Adornus is taking one of the county's high-quality manufacturing facilities that is currently empty. "One of our primary goals is to find quality companies for the few buildings we have available," he says.
Lancaster Mayor Alston DeVenny says Adornus will bring with it "modern manufacturing techniques and processes" to the city.
Bobby Hitt, S.C. commerce secretary, says the Adornus announcement shows that the state's manufacturing sector continues to be a "wealth and job creator."
Adornus will keep its distribution centers in Doral, Florida, and Cranbury, New Jersey, as it brings all manufacturing to the Charlotte area.
Read the original article here. 
---